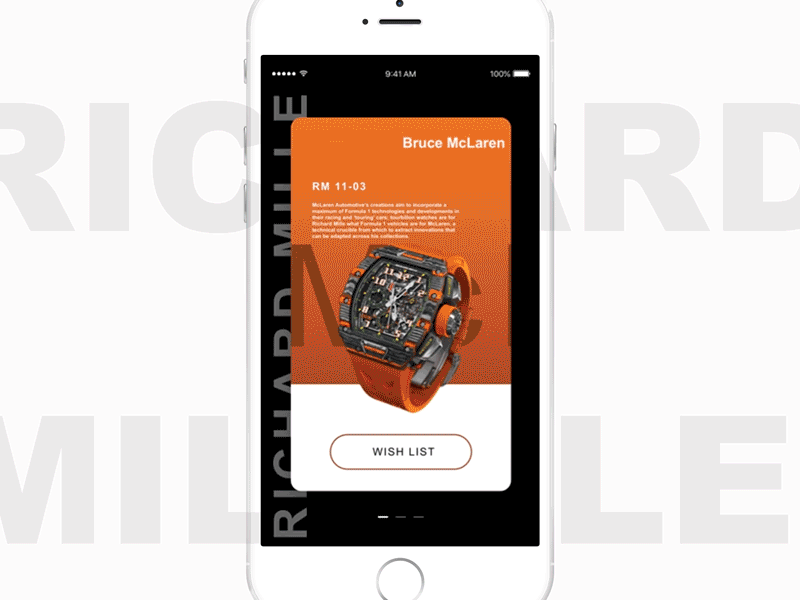 Hello everyone!
Just wanted to share what we have been working on for one of our client recently - Richard Mille. Idea is to showcase RM's philosophy about "Haute Horlogerie" - the high-art of watchmaking in a unique way.
Design was inspired by @[72535:Jardson Almeida ⚡️] - Nike Promotion Ads — Parallax Effect and served as the basis for crafting out this concept.
Hope you guys like it. I would love to hear your feedback on the comments below.
Press the LIKE button to show some love 💙