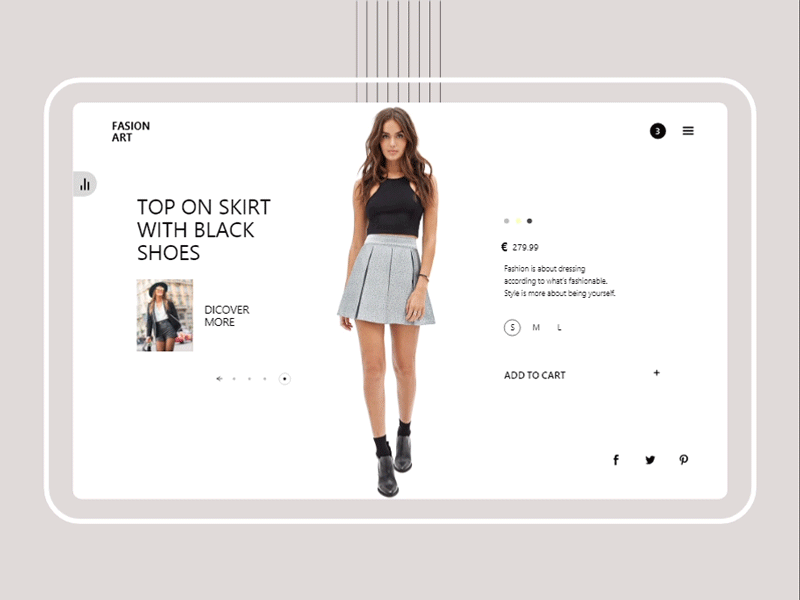 This is the main preview page animation from Minimal Fashion project.
The design idea of the page is also rather minimalistic yet informative enough to make visitors familiar with the design of fashion. The animation is made to support the overall look & feel of the website.
Eager to hear your feedback!