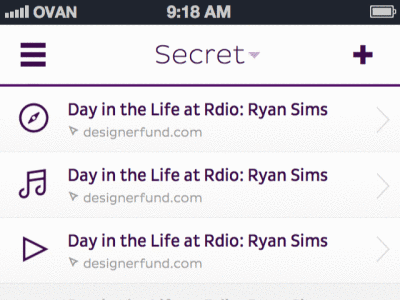 Tapping the app title reveals the folder bar, where you choose inbox, a colored notebook or the archive.
A simple animation in After Effects, but it costed me some blood, sweat and tears. There are so little tutorials on this tool, yet it's so powerful to demonstrate the ux in an app.
The ui is designed in Sketch, font used is the excellent Pluto Sans.