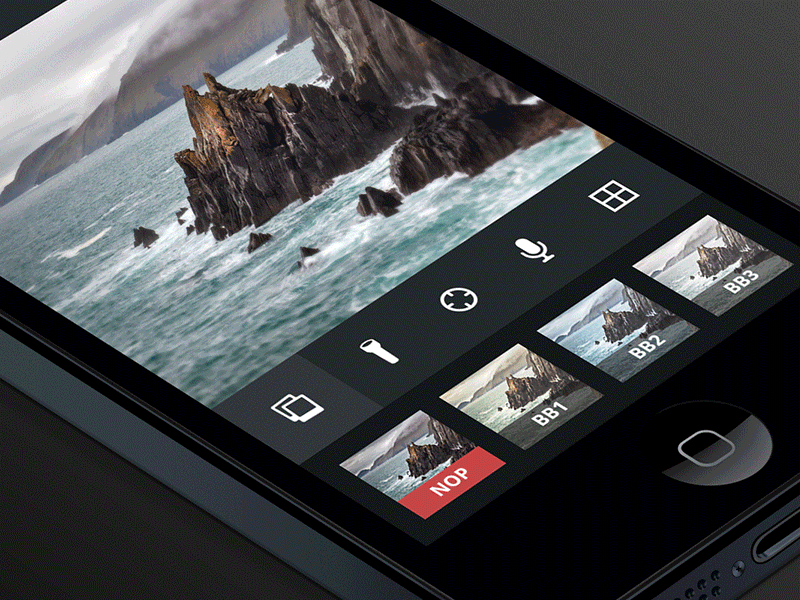 I'm working on a video app for a client, which is a lot of fun so far. I can't say too much about this yet, but it's a nice little powerful video tool. I for one can't wait to use it!
Been playing around with simple ways to show the camera roll, so the user can edit multiple videos from their camera roll. I like the idea of a "hidden" camera roll, that slides up and overlays the filters bar.
Feedback is always welcome!
Real pixels not here.