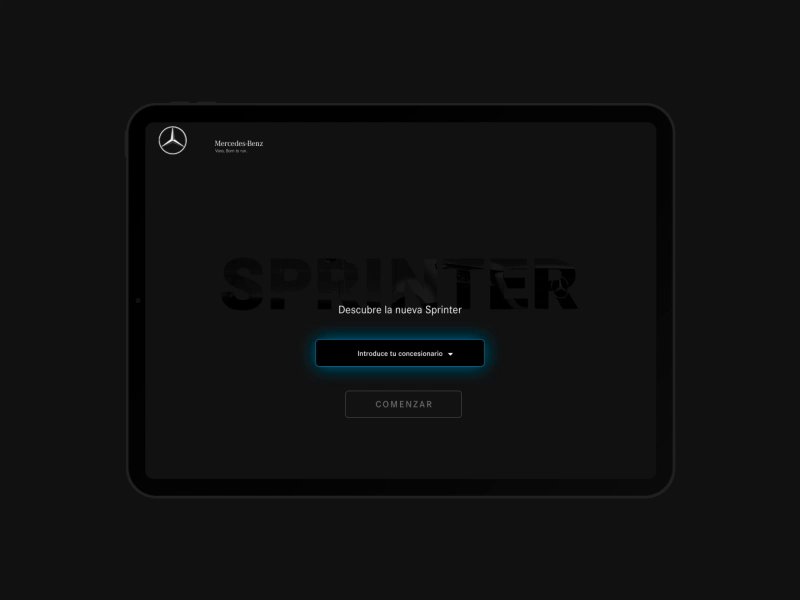 Hi everyone,
Sharing the user interface I designed for a Mercedes-Benz app to present a virtual life sized version of the new Sprinter van, before its physical release and publication.
With the launch of the third generation of this van, thanks to augmented reality technology (AR), customers are able to see the new model as if they were standing right in front of it, change its color, choose the size, turn on the lights of the van and even sound the horn.
"Even if you do not see it, the new Sprinter is here."
Cheers!