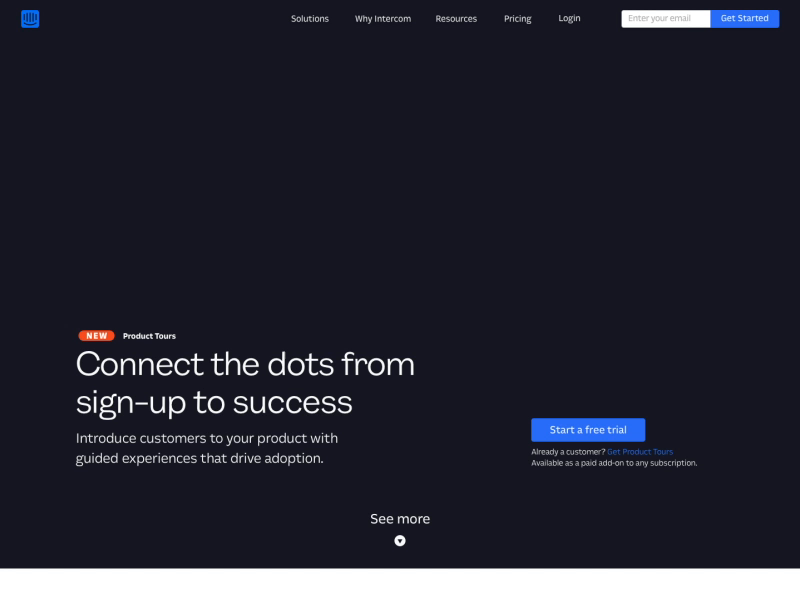 Today Intercom launched Product Tours - a new add-on that allows users to build onboarding tours on top of the apps they built.
I had the pleasure of designing the announcement campaign which included this Landing Page.
Huge thanks to the team here for all their help and I'm very excited to see this out in the wild.